Emblem
The motto of the school is taken from the Holy Bible, "The Fear of God is the beginning of wisdom" (Proverbs 1:7). The 'reverential fear' that arises out of love and respect towards the Supreme Being. It's not the negative aspect of fear of divine judgment but the positive aspect of remaining sensitive to the fact the God is omniscient, omnipresent and omnipotent. The fact, that we all are accountable for our acts before God should motivate us in the path of gaining true education. Education that is transformative in nature.
Star Symbolizes New Beginnings and New Direction, A narrow Pathway in the thick darkness. When its negativity all around, a spark of light of positivity is that all we need to be a beacon of change in the society. It speaks about becoming a light giver, an agent of change.
The Cross on the Top reflects the Christian identity of the school. Cross is the official symbol of Christianity. It speaks about selfless sacrifice of Lord Jesus Christ, who demonstrated through his life and work, what it means to live for others in the true sense.
---
Vision
The Founder Chairman Pr. K. O. Varghese set the ball rolling with a vision to pilot an English medium school in the area and also with a keen desire to support those with financial constraints in receiving education. However, through the years the vision has only been more strengthened. Seeing the downfall of morality and the foundational principles of the society endangered, the visionaries of Modern School feel burdened to carve out a generation strong in humanistic values & ethics, sensitive to the needs of the humanity and society. Undoubtedly it is on the hearts of the key figures of the school to produce healthy and competitive global citizens purposed to make the world a better place to live. It has also dawned on the hearts of the stakeholders to strike at corruption in our country through education. Till date in a family atmosphere with corporate efforts… the school has come a long way! Yet a long way to go!
Mission
We are committed for edification, enlightenment and emancipation through quality education. We aim to achieve these objectives through integral and innovative interaction with the students. We aspire to make love the foundational basis for the teaching methodologies followed. We aim to educate to produce social activists, environmentalists, artists, bureaucrats, high officials in the Parliament, advisors, thinkers, lawyers, fashion designers…and so on and so forth and not just doctors and engineers.
We embark upon stretching wide across with the original cause to fulfill the needs of the times through education…
---
Management
'A dream coupled with hard work and dedication is reality.' The history of Modern School is at no odds. The birth of Modern School dates back to July 1981 when this very ordinary Varghese couple stepped into the educational venture, in Dungarpur the 'town of hills'. But of course only a divine inspiration coupled with the love of Jesus Christ could lead Pr. K.O. Varghese and Late Mrs. Lissamma Varghese to this concealed corner of Rajasthan. The need for a quality education in English medium and an ardent desire to support those with financial constraints with regard to education, this couple launched into the undertaking of educational establishment. This could never be built alone, but assuredly and undeniably with a team of key management members, supporters, the entire body of staff and well wishers… "Downfall marks us in the journey when we begin to forget our roots or our humble beginnings", as our much honored Founder Chairman Sir repeatedly reminds. So we like to mention few significant and unforgettable names with regard to this remarkable journey in that line….
The key contributors to the Institution
Pr. K.O. Varghese and Late Mrs. Lissamma Varghese
The key figures in whose hearts the idea of this Institution was borne and with whom the entire story of Modern School began.
Late Dr. Thomas Mathews and Mrs. Mary Mathews
The patron father and mother to the institution – source of inspiration, motivation, direction and support for the whole enterprise.
Late Mrs. D. P. Roy
A retired Deputy Director who furnished the humble initiatives with her professional know – how / expertise, thus rendering a major contribution.
Late Mr. Durga Shankar Choubisa
A kind retired Principal who filled the gaps with appreciable sincerity in the wee days of the school with his professional proficiency.
The core team that stood by, through the thick and thin of the institutional journey, till date:
Mr. C. Jacob
Bursar
Mr. Girish Pandya
Administrator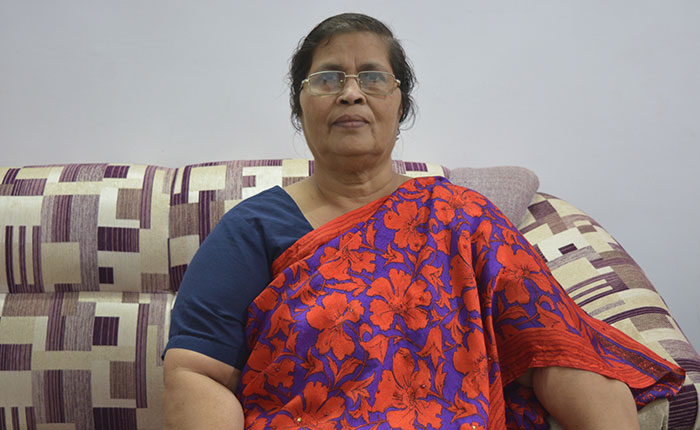 Mrs. Mariamma Abraham
Advisor
Mr. Santosh Varghese
Director
Dreams have got no limits. Every child has a dream. Parents too have a dream about their children. The responsibility of the school is to help the child synchronize his/her dreams with that of their parents. We at Modern School too have a vision, a dream concerning our students.
We wish to see our students, blossoming up not only as intellectual giants confident enough to face the challenge posed by the contemporary society, but also possessing a humane face to empathize with the needy. And above all humble enough to acknowledge and depend upon the Supreme creator God to realize and fulfil ones purpose of existence in this earth.
Since its inception, Modern School family has been tirelessly involved in bringing this dream to fruition. In this post-modern society, where all the absolutes are being questioned, our endeavour becomes more challenging. But we are focused and we believe that we are here in Divine purpose to carve out a generation which will stand for absolutes and become the guiding light of the society.
---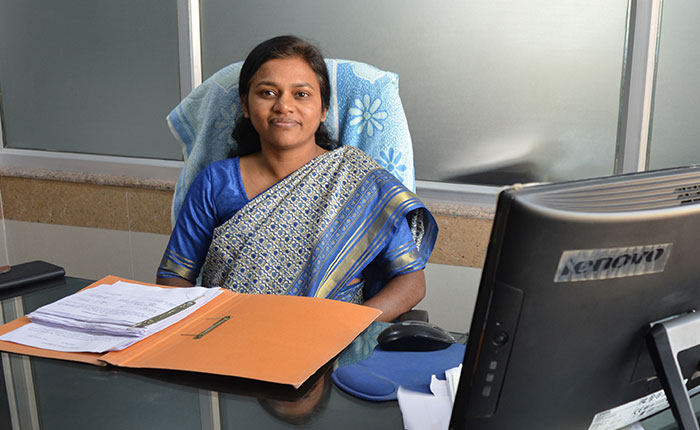 Dr. Pratibha James
Principal
Dear Parents, Students and Well wishers,
As the Principal of Modern School, Dungarpur, it's my pleasure to welcome you to our School website. We thank you for taking the time to visit.
It is our moral duty that each child handed over to us with great expectation and dreams ,should be nurtured and moulded into good shapes.
Our task during their stay in Modern School is to help them to come to love and accept themselves as they are, and to guide them in realising their dreams and to teach them to understand and value their unique potential by which they can become an useful asset for the society and world.
We try to build their self confidence and teach them to fear God so that they are unafraid to take the risk of attempting new challenges, we also help them to blossom and grow as individuals and provide them with sound academic, social and emotional skills to enable them leading a victorious life.
Our duty is not merely to impart knowledge to make s child fit to procure degrees and diplomas to earn a livelihood but it is also to train up a child in the way he should go. Thus, our role has to be a balanced combination of imparting knowledge, wisdom and moral values. And I honestly admit that I find this responsibility to be extremely challenging. May our good Lord guide and bless each nurturer of our School to render quality schooling and enable the students to shine as a torch of truth, knowledge, peace and inspirations for others.
I am confident that through a collaborative effort of everyone associated with Modern School,Dungarpur, we will continue to make our School safe, supportive and foster a strong sense of togetherness for students to learn. Lets facilitate every child to realise their dreams and follow their heart with discipline and dedication, let's be "The wind beneath their wings".